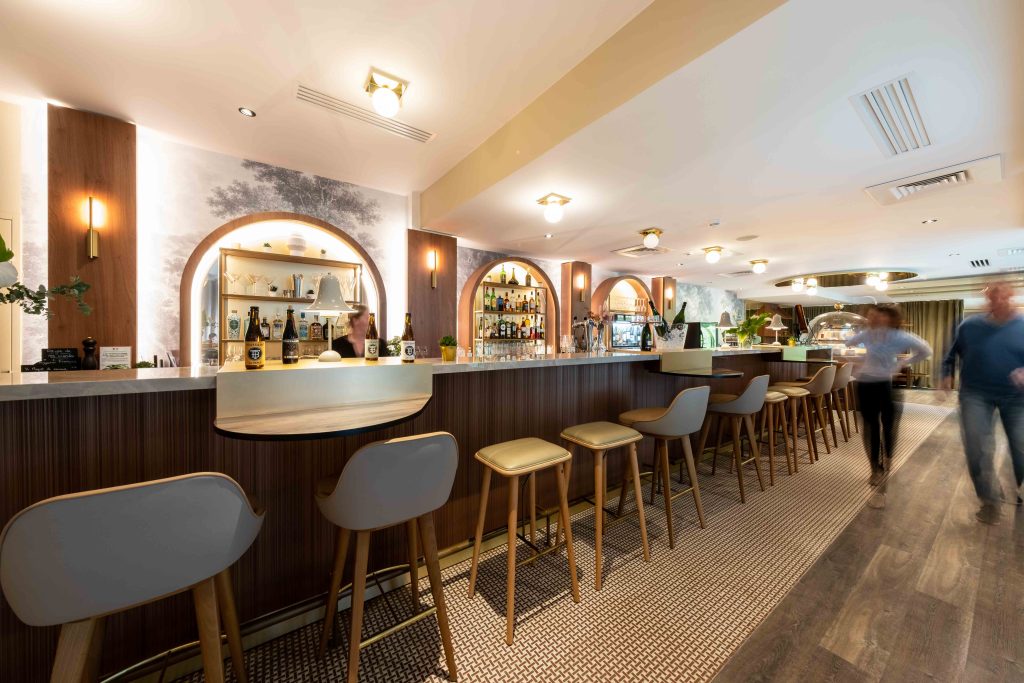 Enjoy a relaxing drink in our completely redesigned and renovated bar-restaurant. Whether you're facing the 1930s Art Deco counter, sitting on one of our sofas or seated at a table, you'll appreciate the bright, natural light. As for our menu, it will delight all tastes: artisan iced teas, mocktails, cocktails, wines, local beers, gourmet snacks: cheeses, aperitif toasts...  
Bar: 06h30-23h00
Snacking 12pm to 10pm (except weekends)
Terraces in the city, a real haven of peace
Take advantage of our magnificent terrace when the weather permits and temperatures are milder. It's a great way to open up to the outside world, adding a touch of charm to our Mercure Paris Ouest St Germain en Laye hotel.
We can also host your private or business events on our terrace, subject to quotation.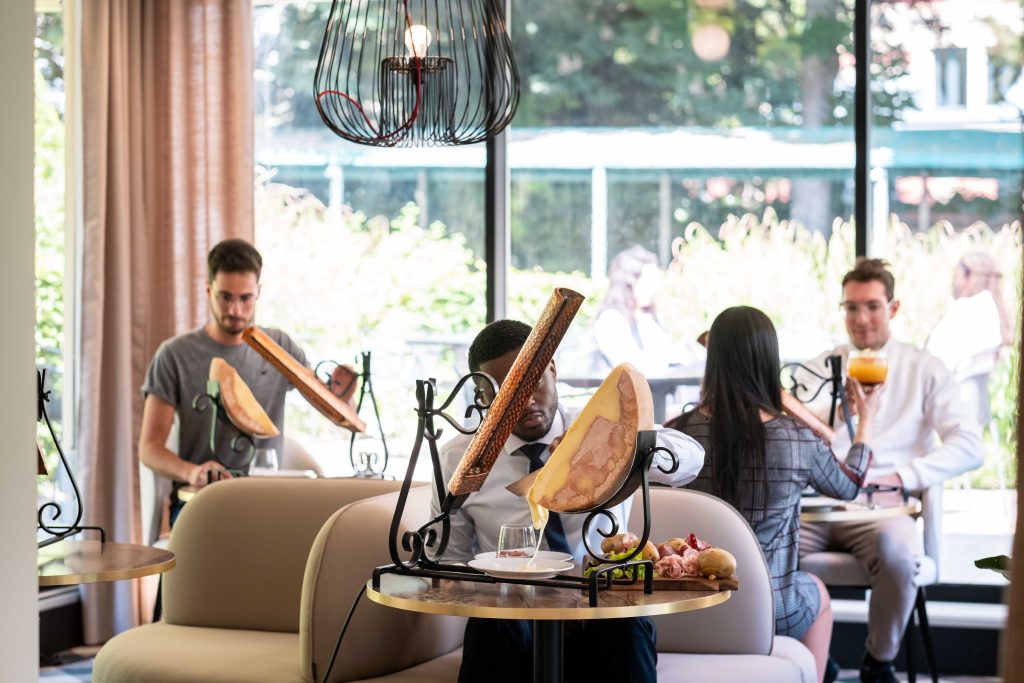 A hotel with a unique charm, dream bedding and an exceptional breakfast! Thank you to all the team for their warm welcome...
Nice, quiet hotel close to the castle. Nice, fairly spacious room. Shower and bath. Very varied breakfast. Super restaurant. Original and very fresh dishes. Very friendly staff.
It was a night for our 25 years of cohabitation and we are delighted very nice hotel well located very clean and well decorated very good reception
Very warm welcome, room very much appreciated by my husband and myself! I warmly recommend