A day at the Mercure Paris-Ouest Saint-Germain-en-Laye
Experience Saint-Germain-en-Laye from the Collection Atypio Hotels Resortsfor a day. Recharge and relax for a day in our company and experience the best that the Mercure Saint-Germain-en-Laye has to offer.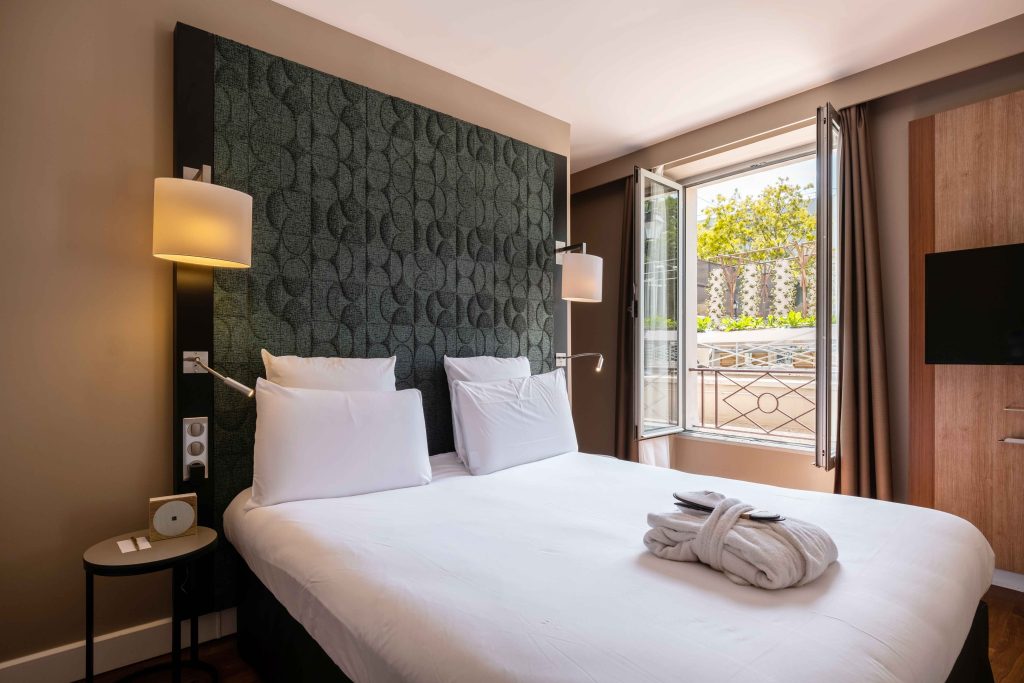 Wake up in one of the Mercure Saint-Germain's comfortable rooms. Enveloping, voluptuous, inspiring and luminous, they have been designed as everyday living spaces, with all the essential amenities for a successful stay. 
Start the day off on the right foot with a visit to our fitness room, perfect for keeping up your fitness routine, whether you're away on business or on a family break, or for staying in top shape at the most important event in your life.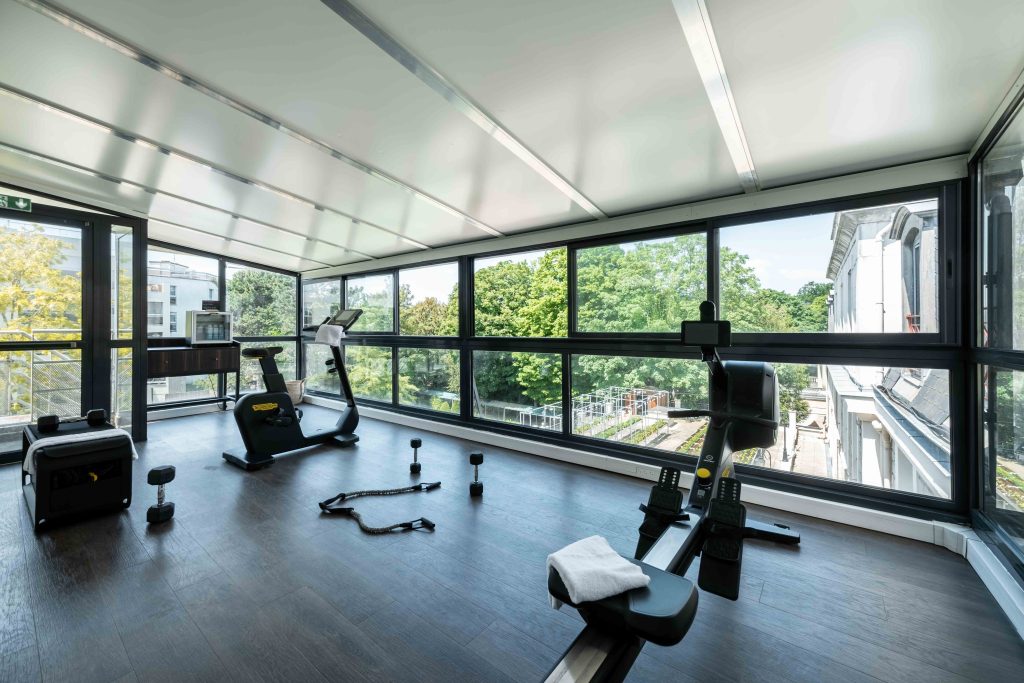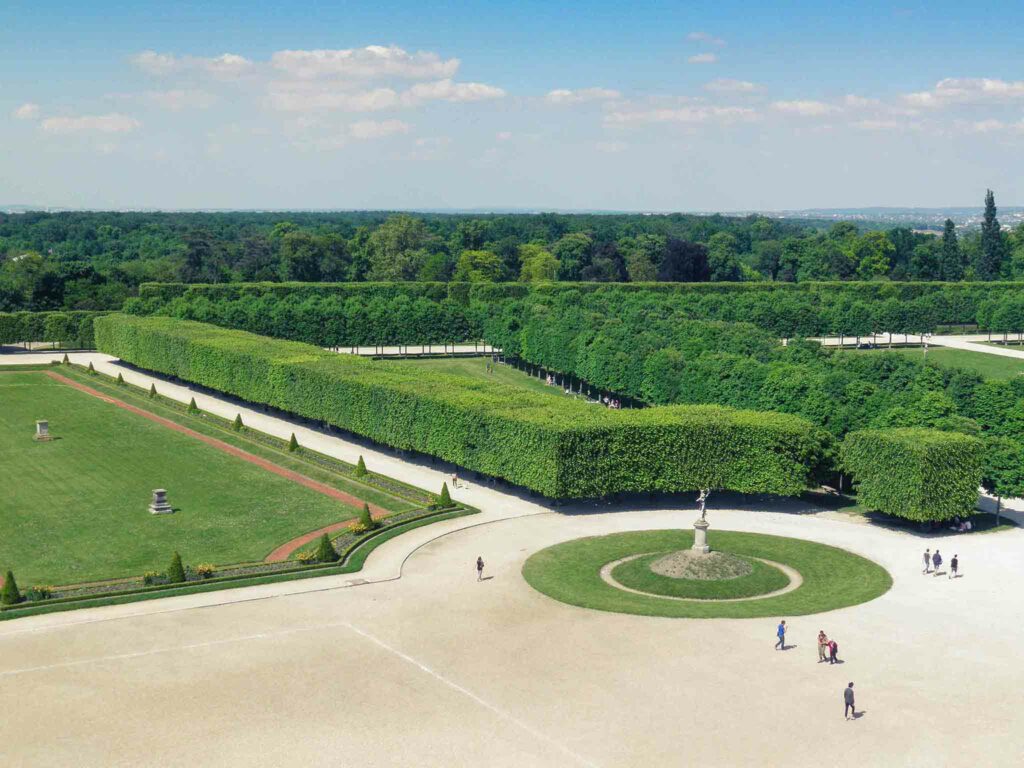 Discover the charms of Saint-Germain-en-Laye! Visit a historic town steeped in culture. Take a step back into French history and discover the landmark era of the kings of France. Between culture and nature, turn your stay into a green experience to oxygenate your lungs and mind.
Time to recharge your batteries! Enjoy a fresh and tasty meal in the "A l'Epicerie" St Germain en Laye restaurant of our 4-star hotel. Enjoy our bistronomic cuisine on our peaceful terrace, or a gourmet raclette in our interior room, which was completely redesigned during our #allingoodtime renovation in 2022. Vegetarian dishes, creative dishes from our resident chef or our signature dish, share our local cuisine and taste the fruit and vegetables from our vertical kitchen garden, located on the roof of our establishment.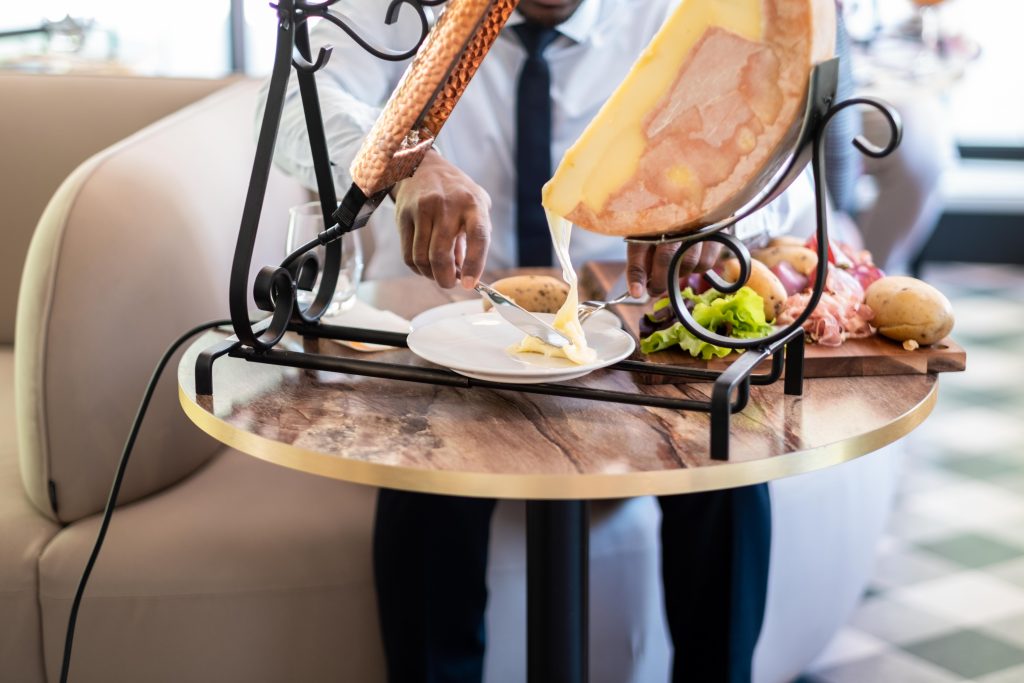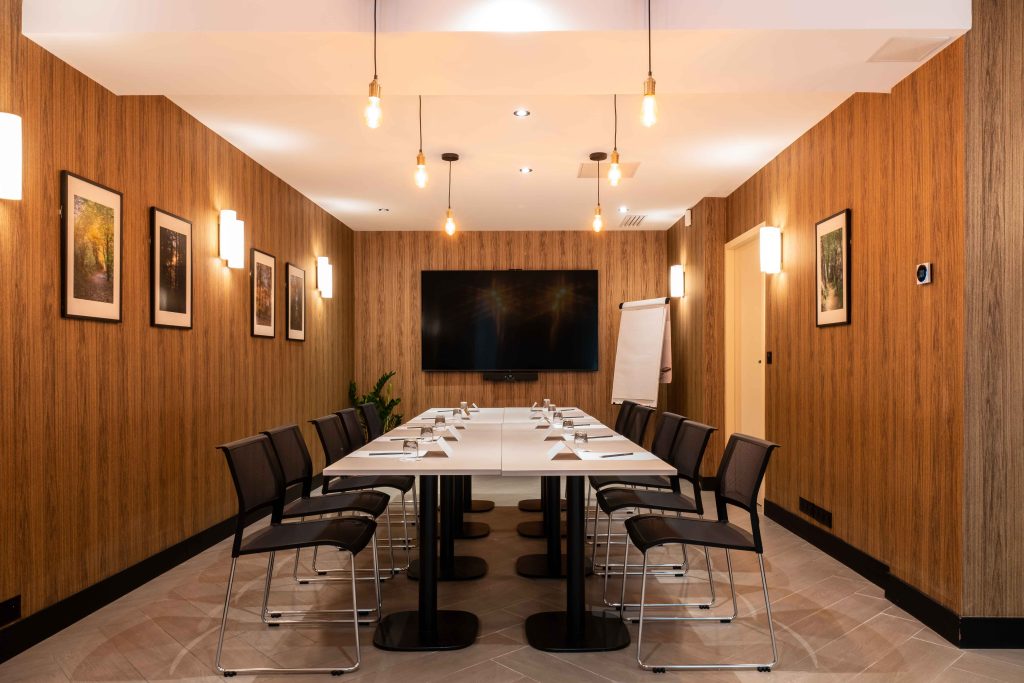 Our Mercure Saint-Germain-en-Laye hotel can accommodate up to 170 people for your business events. Four bright rooms with all the necessary equipment. A magnificent large plenary room, "Le Cerf", for a flexible reception area opening onto the hotel's outdoor garden.
After an afternoon of business meetings or sightseeing, head to the ciné-lounge to enjoy a good film in comfort.
Finish the day in style with a drink in our bar and choose from a selection of wines, cocktails, soft drinks and snacks.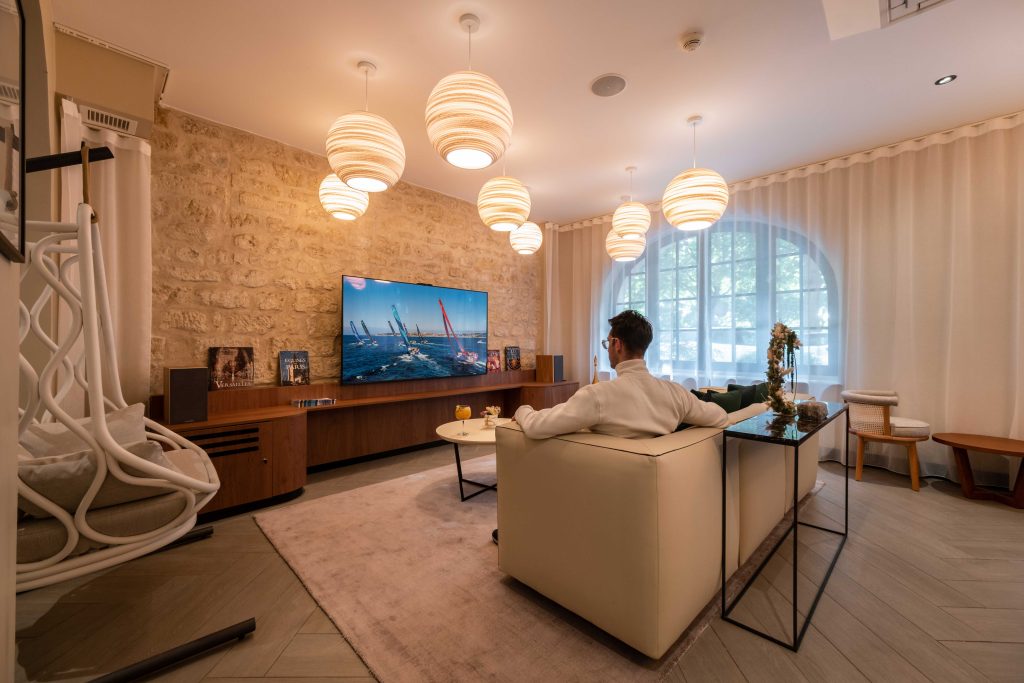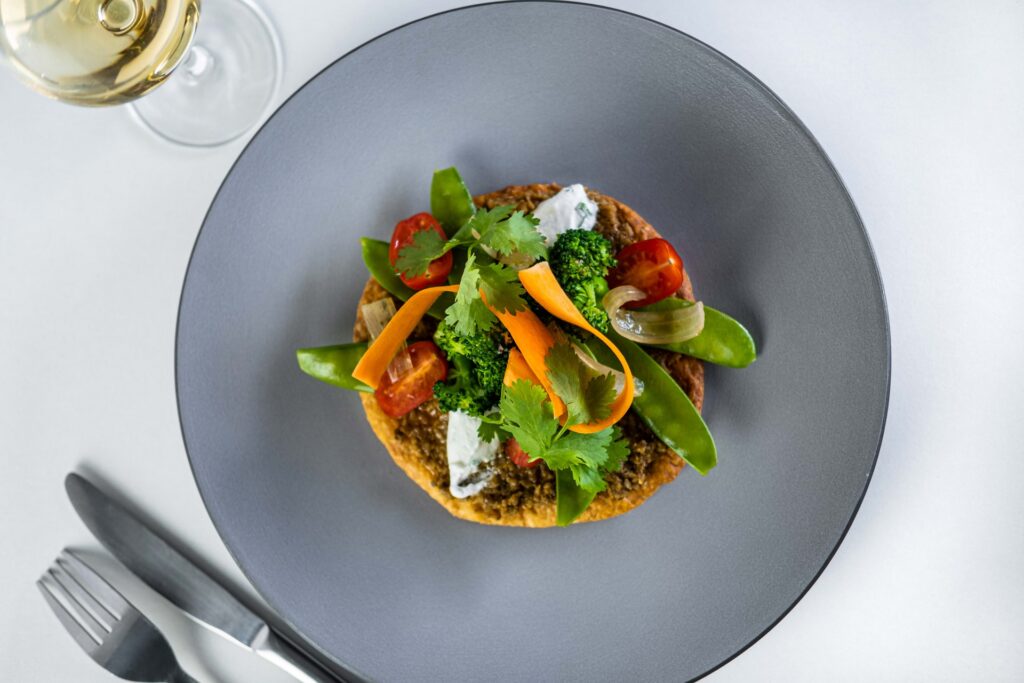 End the day with a delicious meal in our restaurant. Enjoy a modern, friendly atmosphere and savour dishes made with quality ingredients and products such as fruit and vegetables from our urban farm, and condiments, sauces and cheeses from our partner artisans.
Enjoy an intimate, meditative experience thanks to our open-plan living areas and outdoor spaces such as our green garden, which is pleasant both day and night. Savour the comfort of your room. Take advantage of the cocoon that the Mercure Saint-Germain-en-Laye has in store for you to spend a quiet evening and a beautiful night.