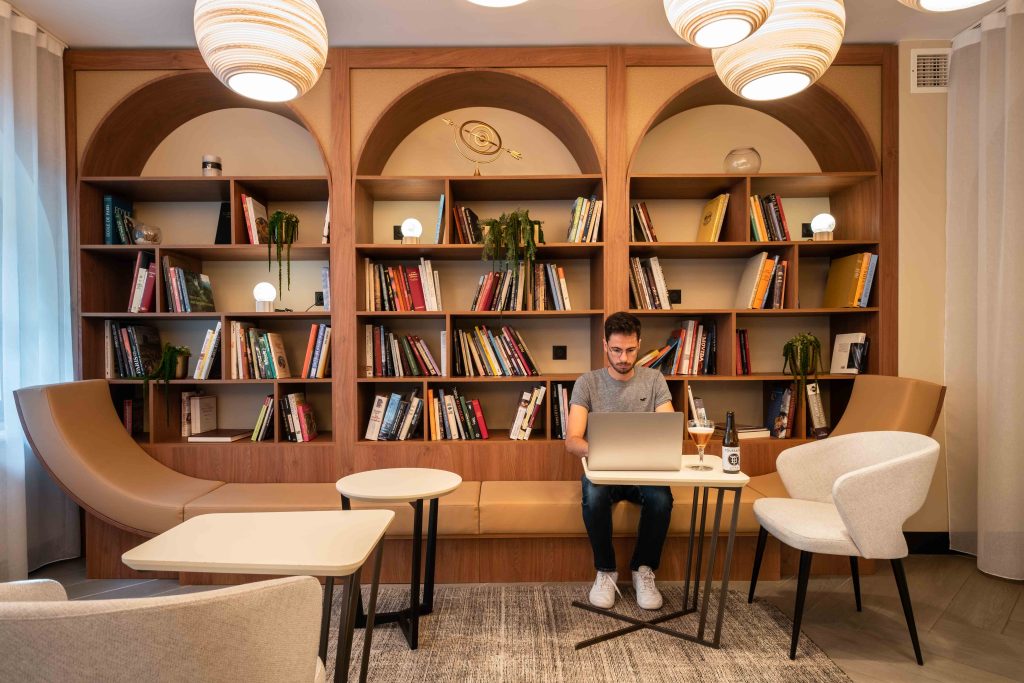 Quiet reading and sharing
This #allingoodtime marker invites you to enjoy the cosy, warm atmosphere of our library. Imagine a library-bar in the friendly, comforting setting of our Mercure Paris Ouest St Germain en Laye hotel, with an abundance of second-hand books on Paris and the surrounding area, art, gastronomy and French history, as well as a selection of Mercure wines, "A l'Epicerie" favourites and any other delicacies of the moment.
Ideal for relaxing alone or sharing with friends or colleagues?