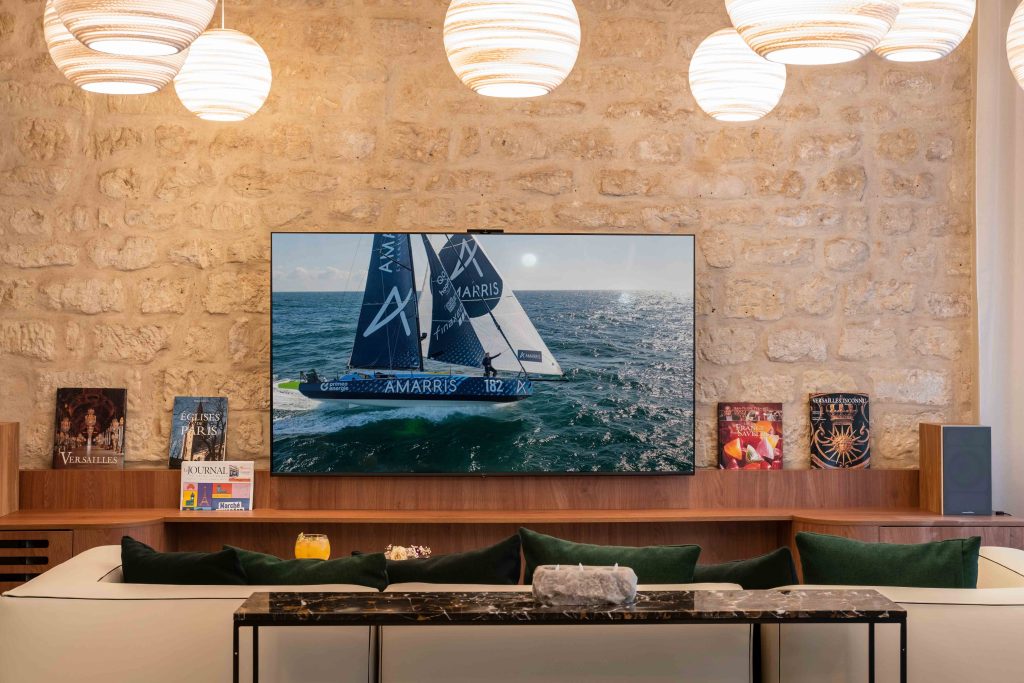 Our brand new Atypio cinema-lounge area is just waiting for you to relax with your loved ones or for your business events.
Comfortably installed in a cosy seat, enjoy the cinema atmosphere, as if you were there, and watch a good film on the big screen.
The room is equipped with a cinema screen and comfortable seating.