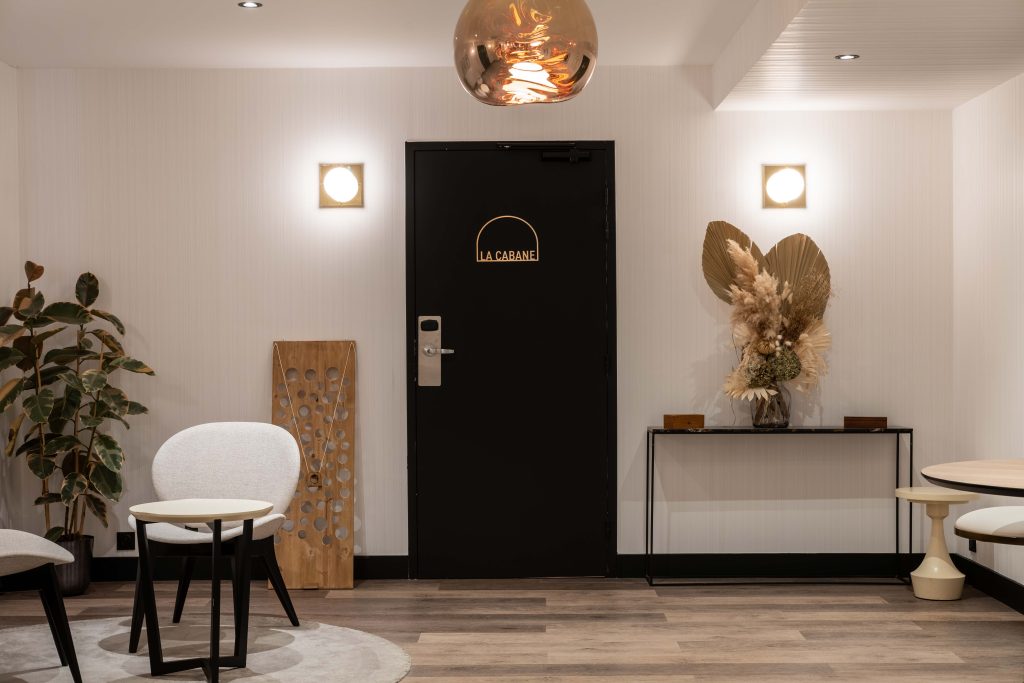 Reception rooms in Western Paris
Depending on the configuration required, the number of people and the type of event, we have 4 meeting rooms, one of which is modular (from 18m² to 136m²), our Library - Cine-lounge, our catering and outdoor areas.  
Our more
56 rooms (12 twins - 3 PMR - 5 communicating)

Ciné-lounge - Library
Maximum capacity: 80 for meeting rooms, 170 for banquets


Daylight areas

Equipped rooms (video projector, flipchart, criterium, notepad, easel)

Outdoor living areas

Public car parks (20)

Privatisation possible
Mercure Paris Ouest St Germain en Laye
Our "CERF" hall has a surface area of 136m². It can accommodate up to 80 people in theatre, 40 people in a "U" configuration and 60 people in a "Class" configuration.
Our more

View of the private outdoor garden
Temperature control
 Selective sorting
Wi-Fi included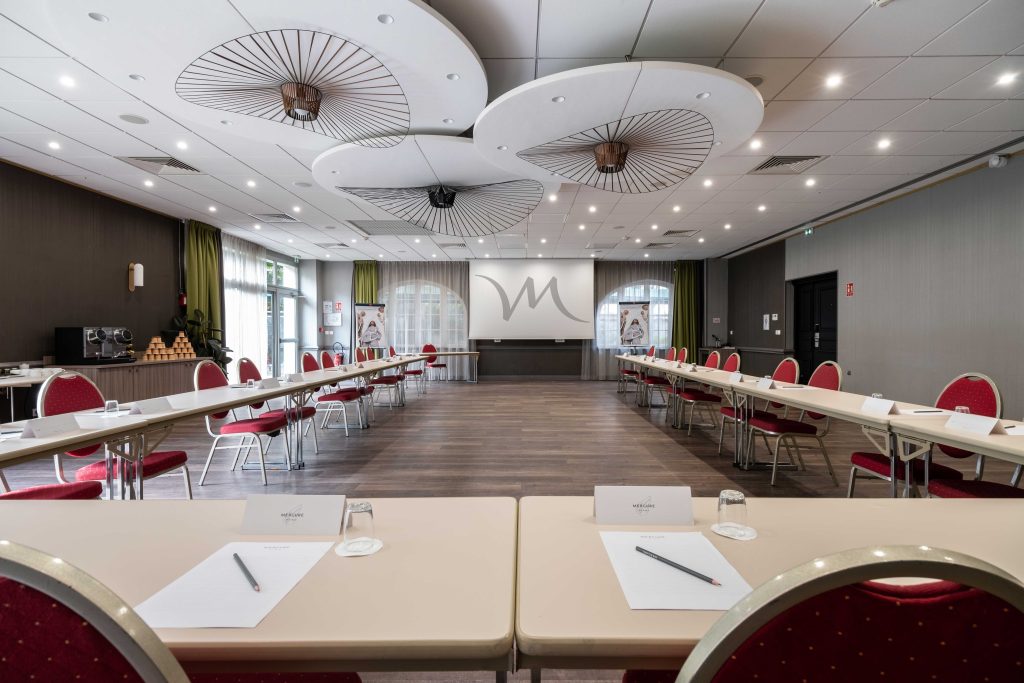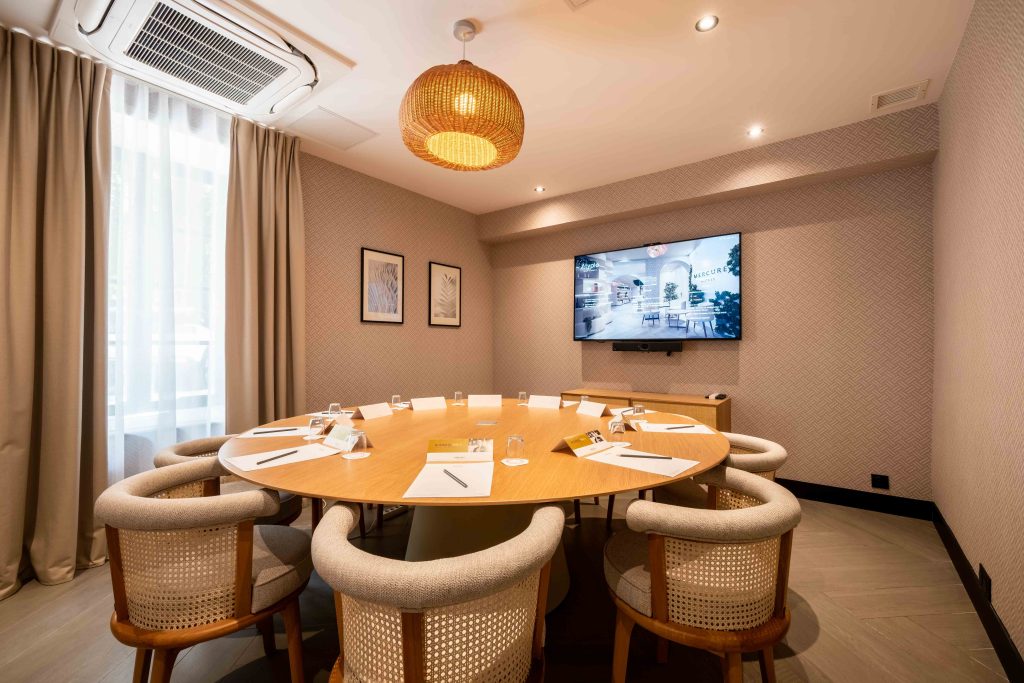 Working in peace and quiet in Saint-Germain-en-Laye
Sheltered from the noise of the city, the 3 rooms of the Mercure Paris Ouest St Germain en Laye Le Nid, La Cabane, Le Cocon were completely revamped during the 2022 renovation programme. They provide our customers with 3 magnificent, intimate workspaces, located on the ground floor and bathed in natural daylight. All are centred around a comfortable, open-plan break-out area, which is an extension of the outside garden.
Our more
Ground floor
Temperature control
 Selective sorting
Wi-Fi included
Atypical, thought-provoking spaces
The Mercure Paris Ouest St Germain en Laye hotel offers a wide variety of contemporary and stylish private spaces. Following in the footsteps of Mercure Chantilly, Grenoble Alpotel, and other establishments in the Atypio Hotels Resorts collection, our hotel is pleased to offer you its own cinema-lounge-library area since its renovation in 2022. You can also ask us about f&b spaces: the restaurant with a capacity of 64 seated guests, 170 standing guests and 85 buffet guests, and a private room for hire Le Belvédère seating 21 people, and finally the terrace with 60 seats and 120 places for a standing event.
Our more
Indoor and outdoor locations
Private and modular
Atypical or traditional revisited